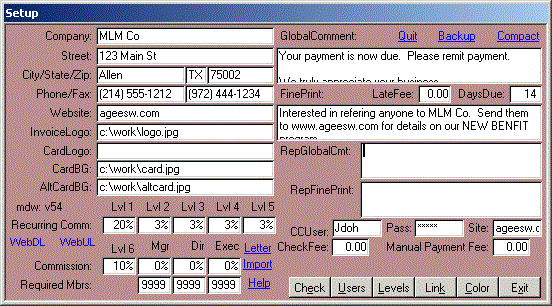 Setup site unique settings for your company including commission for up to six levels of reps and three levels of directors. You can specify the number of members in the downline for each level of director. Set graphics and messages for invoices.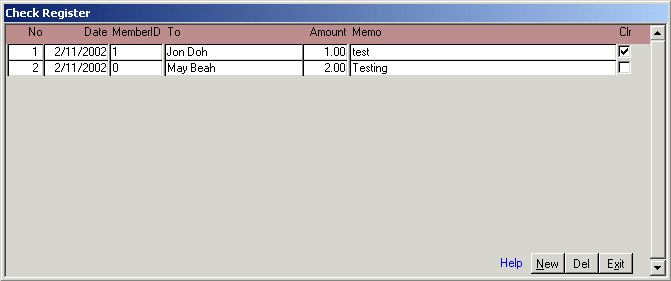 Maintain check register for all expenses and income.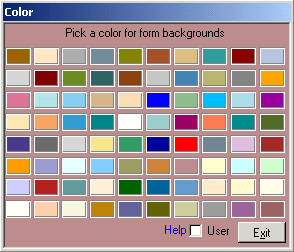 Choose screen color for super user or normal user. Click Exit to save the color.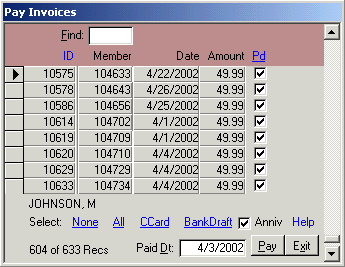 The Pay form lets you select individual invoices to mark paid or select batches. You can filter the records by Pay Type and use the Find box to simplify this process.
Super users can notify users that the database will be closed for maintenance and force them out within three minutes if they ignore warnings. Remember to click Cancel to let users back into the system when you are done with maintenance.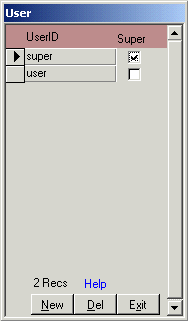 Add users to the secured Access database and select their access level. Record changes are stamped with time and UserID when changed.
Close